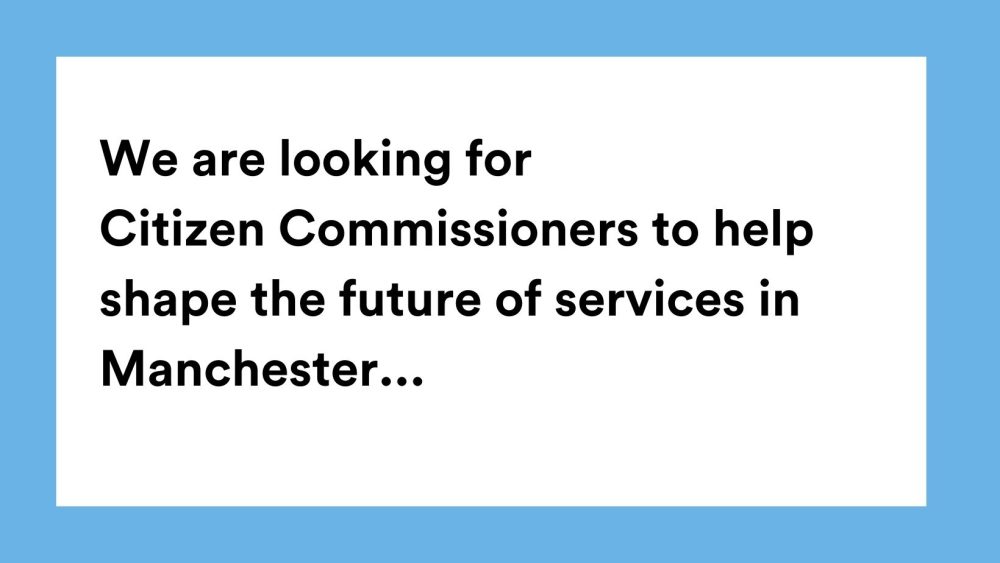 Gaddum in partnership with Manchester City Council are looking for people in Manchester to become part of a group of Citizen Commissioners.
What do we mean by Citizen Commissioners?
Citizen Commissioners are local people, trained and supported to actively represent Manchester's diverse communities allowing local people and Manchester City Council to plan, design and deliver public services together ensuring services make a real difference to the people and communities they are for.
This is an opportunity for local people to become equal partners in the shaping of support services for Manchester. We are all experts in our own experiences so whether you have experience of accessing support services in Manchester, experience of supporting someone else to or have not accessed services at all, everyone has something valuable to add to the conversation.
What will Citizen Commissioners do?
This is an exciting volunteering opportunity for you to share your views, experiences, ideas and suggestions and shape future services for people in Manchester.
This is a flexible and varied role and some activities you might be involved in are attending events to speak and share your views, involvement in discussions, panels and working groups to shape services. You can even develop your own consultations and focus groups to listen and better represent the voices of your community.
How can I get involved?
If you would like to help shape Manchester's support offer and improve the lives of your community, please get in touch!
We will be recruiting for this volunteer role on an ongoing basis. If you're interested in finding out more information, or would like to apply, please email info@gaddum.org.uk or call 0161 834 6069 and ask to speak to Keisha Tomlinson.